Virtual Reality Lounge/Arcade in Kamloops, B.C
NEW: Visit our online store for AAGZ merchandise, VR-ready gaming computers and more! Click here
HOLIDAY SALE: Get 30% off VR time until Dec 31st!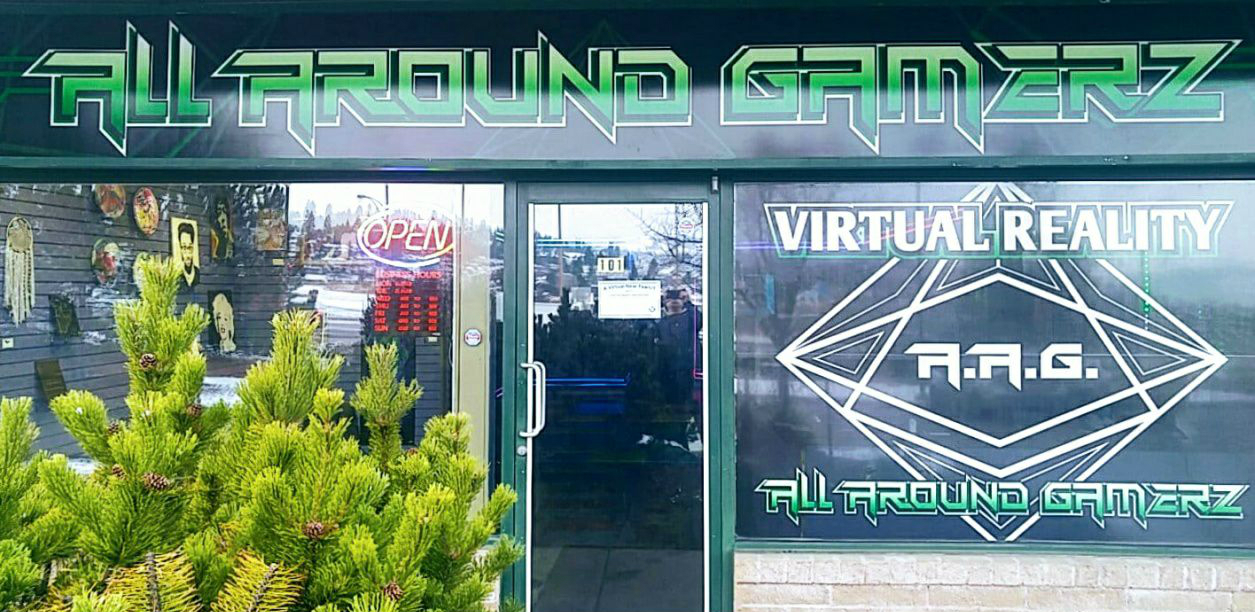 All Around GamerZ is a Virtual Reality (VR) Lounge/Arcade, as well as a VR hardware and gaming computer retailer & service provider. We combine premium gaming & VR experiences using the latest innovative technology, with a clean, friendly and safe environment, plus excellent customer service!
Virtual Reality Headset Rentals
New to Virtual Reality? Looking to try before you buy? Want to play in VR but are unable to set up your own system at home? Come down to AAGZ and try it out, with dozens of mind blowing games and experiences to choose from, we have something fun for all ages. Our expert staff will guide you through every step of the way.
Great for birthday parties, staff parties, bachelor parties, special events and other group activities!
Walk-ins are accepted, but we recommend booking your time slot ahead either online, by phone or in-person.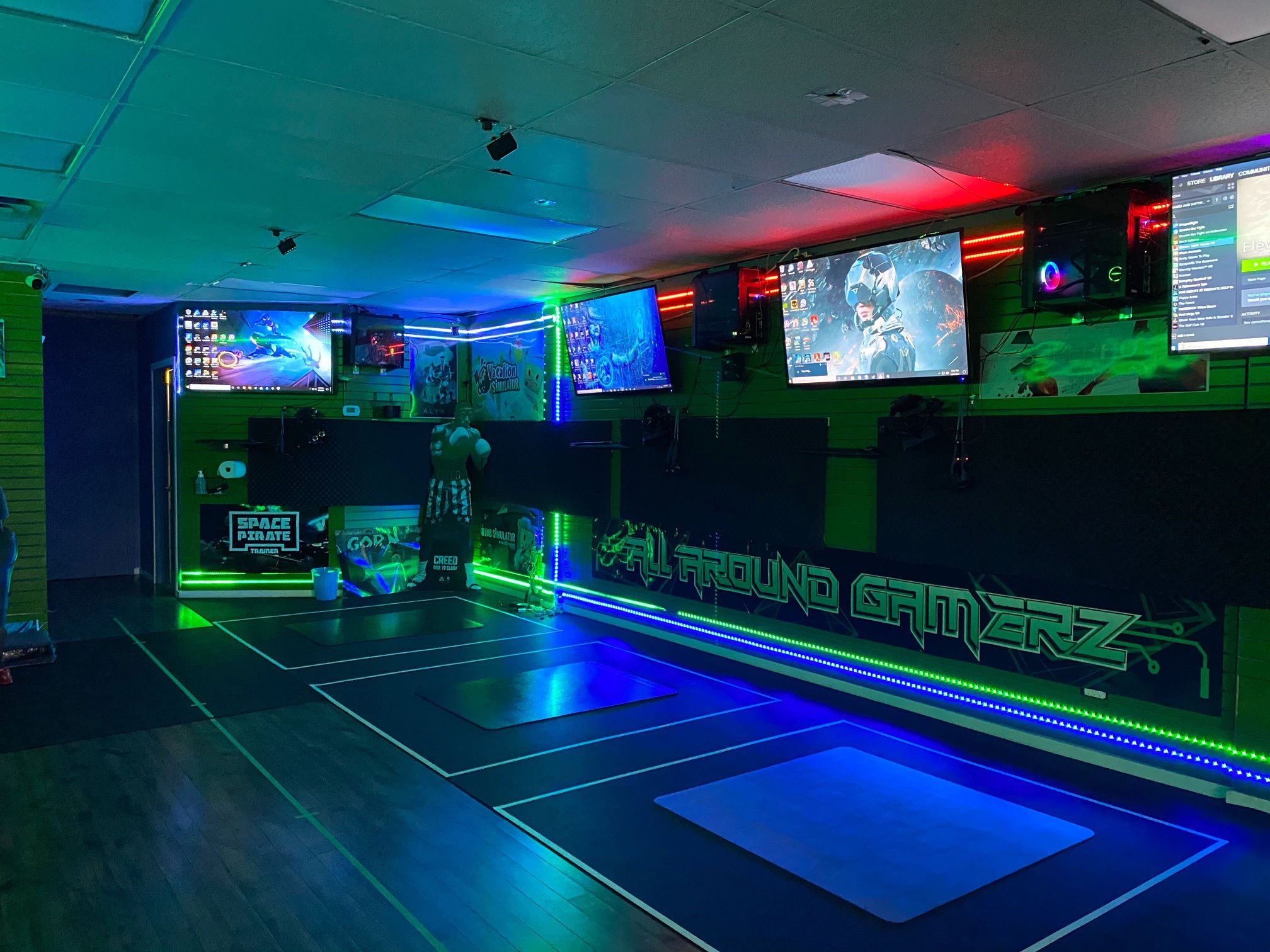 ---
VR Headsets, VR Accessories, PC Hardware, LED Lighting & More...
Come down to our storefront or shop online to buy the latest high-tech Virtual Reality headsets, controllers, replacement cables, face plates & covers, and other VR peripherals & accessories. Upgrade your existing gaming rig with a new video card, more RAM or a new Solid State Drive for much faster performance.
We also offer LED lighting, including 5m light strips, music controllers, power supplies and more.
---
Custom PC Builds, Computer Upgrades & Repair
Let us build your next gaming rig to fit your needs and your budget, or bring your existing PC down and we can upgrade it to be VR-Ready. If you are not sure if your computer can handle VR, bring it down to the shop and for zero charge we will test it out using our own equipment and tell you if you need any upgraded components.
Having computer problems? AAGZ offers diagnostic and basic computer repair services. Let us know what the problem is and we can tell you if we can help or not!
---
See you soon!