Virtual Reality in Prince George, B.C
---
Now Open:
All Around GamerZ Virtual Reality Lounge & Arcade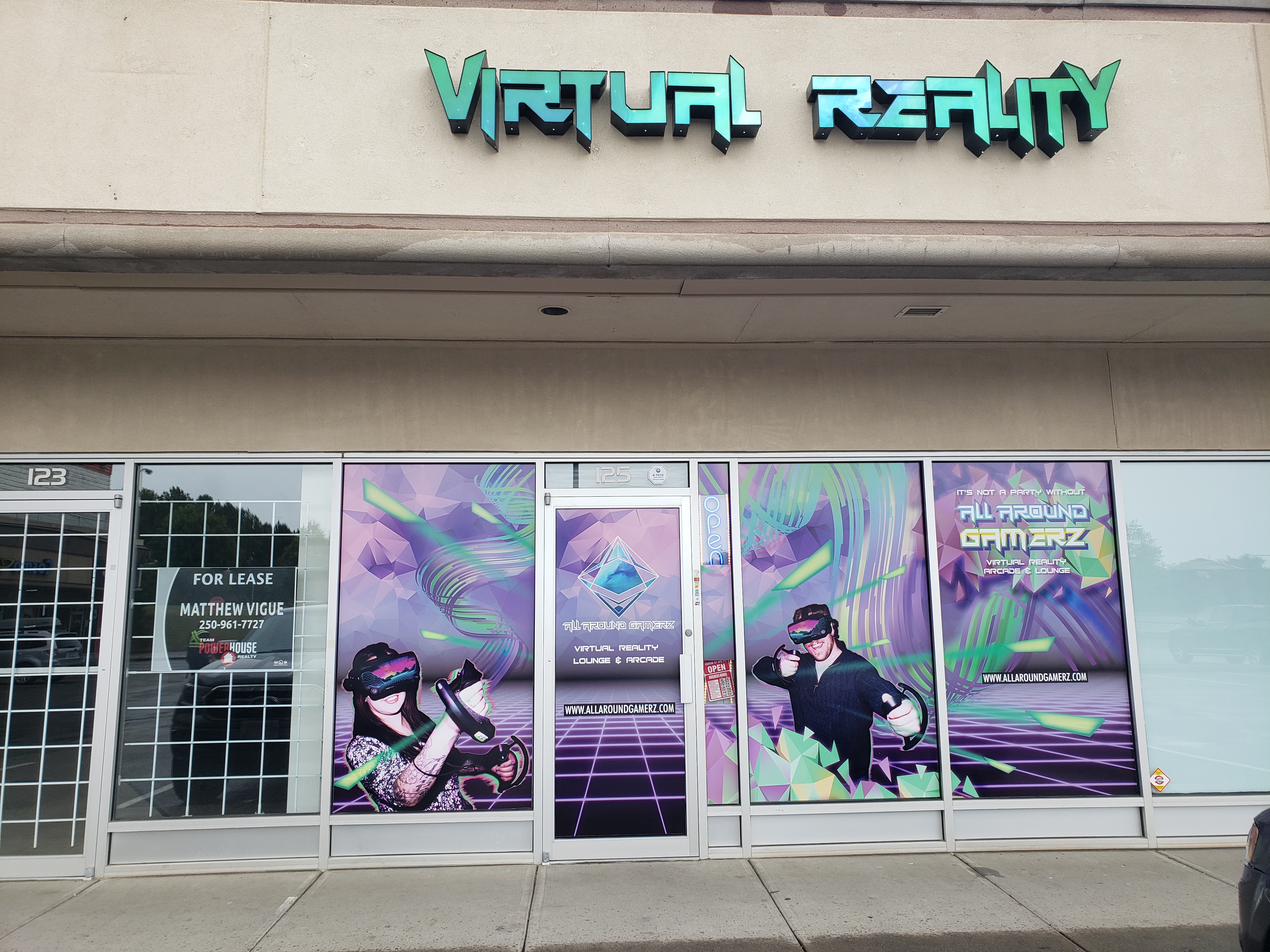 All Around GamerZ is bringing premium VR games & experiences to Prince George, British Columbia!
Find us at PARKWOOD PLACE!
Whether you are just curious about Virtual Reality and want a small taste, an enthusiast who can spend hours at a time in VR, or just looking for a fun group activity with your friends or family to escape reality for a bit - we've got you covered. Featuring state-of-the-art VR headsets powered by high-end gaming computers, with dozens of hand-picked games and experiences to choose from.
Enjoy our relaxed, open concept lounge style atmosphere, with leather couches for seating and big screen TVs providing a live feed of each player's game world, with all players visible in one area. Low lighting makes the transition between the virtual and real world less jarring, and our VR stations are all maximized for safety and physical distancing, with all equipment sanitized between every use. The multi-coloured LEDs and the electronic music will make you feel like you are in some sort of synth-wave universe, even when not in VR!
Your experience will also be guided by your very own VR guru. Our staff provide full assistance and lend their expertise to ensure you have the best experience possible.
Great for both singleplayer and multiplayer gaming for all ages (7+). Even if you do not consider yourself a gamer, we have plenty of cool experiences that will blow your mind. Also great for birthday parties, staff parties & team bonding, date nights and more. Just spectating? We promise that watching others in VR can be almost as engaging and fun as being in VR itself.
You can find our Prince George location in Parkwood Place, near Cineplex, neighboring businesses Second Cup and China Cup.
Don't forget to like and follow us on Facebook!
Phone: 778-349-6338